Microsoft has decided to enable cross-platform connectivity for multiplayer gameplay in Minecraft. Now you can play Minecraft on devices that aren't from Microsoft. This means you can connect your Playstation 4, Nintendo Switch, Android devices, or other latest gaming consoles to play the game with your friends. So multiply the fun with your friends as we are bringing you a complete guide for Remote connect.
How to Setup Remote Connect On Xbox Device?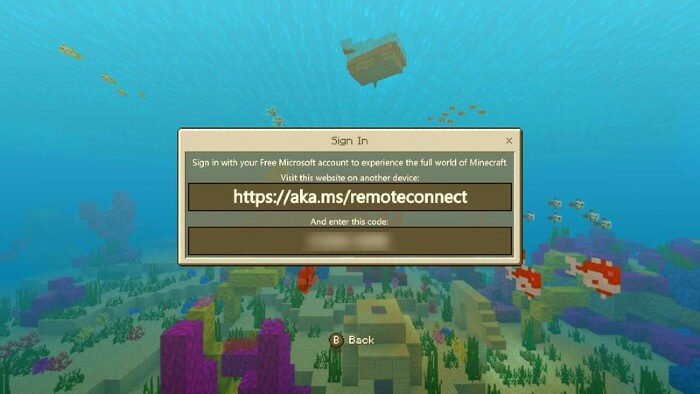 First, you will have to use the Xbox Mobile App and log in by using the Microsoft Account. Ensure that your devices are in sync. Open the multiplayer option or login on your Minecraft as it will provide you a prompt message. This message will have an eight-digit code which you will have to enter by visiting http://aka.ms/remoteconnect on your mobile phone. The accounts will sync automatically. 
Steps for Other Gaming Consoles:
If you're using a PS4 or Nintendo switch, then you would need a Microsoft account. Thankfully, it is free and the process is quick. Click Here to follow through with the process. If you have a pre-existing Microsoft account, you can skip this step and use the login credentials.
Follow through with these steps:
Run your Minecraft game on the gaming console you have (PS4, Nintendo Switch, etc.)

Once you attempt to sign in, it will ask you to link your Gamertag


Sometimes you might have to try playing Multiplayer first for the prompt to appear

As the prompt message appears, there will be a code on the bottom. Keep the page intact.

Next, use any device at your convenience and visit the official

Microsoft website

to sign up or log in.

Open the

http://aka.ms/remoteconnect

on the same device


Now enter the code you got on the prompt message.
The game will automatically refresh the screen once your accounts link through Remote Connect. Now you can enjoy cross-platform gameplay to the heart's content.
How to Download Minecraft For PS4 or Nintendo Switch?
You can find the official Minecraft download on the Game stores online. If needed, you can search by using keywords 'Minecraft for PS4' or 'Minecraft for Nintendo' in the game store to download it from there.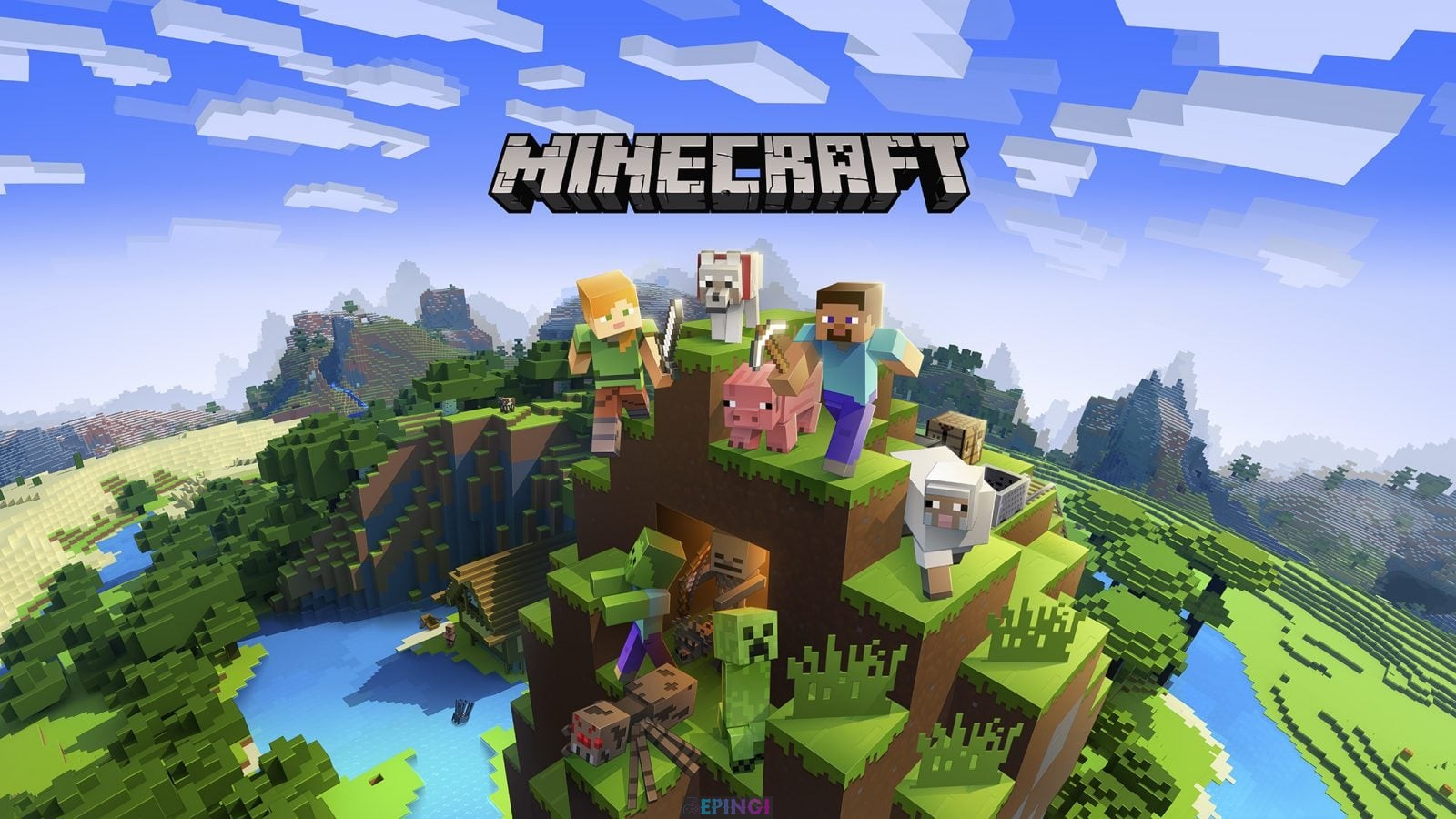 The cost of Minecraft may depend on the version or edition you download for your gaming console. Almost every Minecraft download requires at least one paid download for you to access Minecraft.
Microsoft Error Login On PS4:
A remote connect login error is prevalent on the Bedrock version. It happens when a player tries to change their console or device. If you're attempting to use PS4 to connect to your Microsoft Minecraft account, you may get this error even if you follow the entire process. The error is also common on Xbox One and Xbox 360 versions.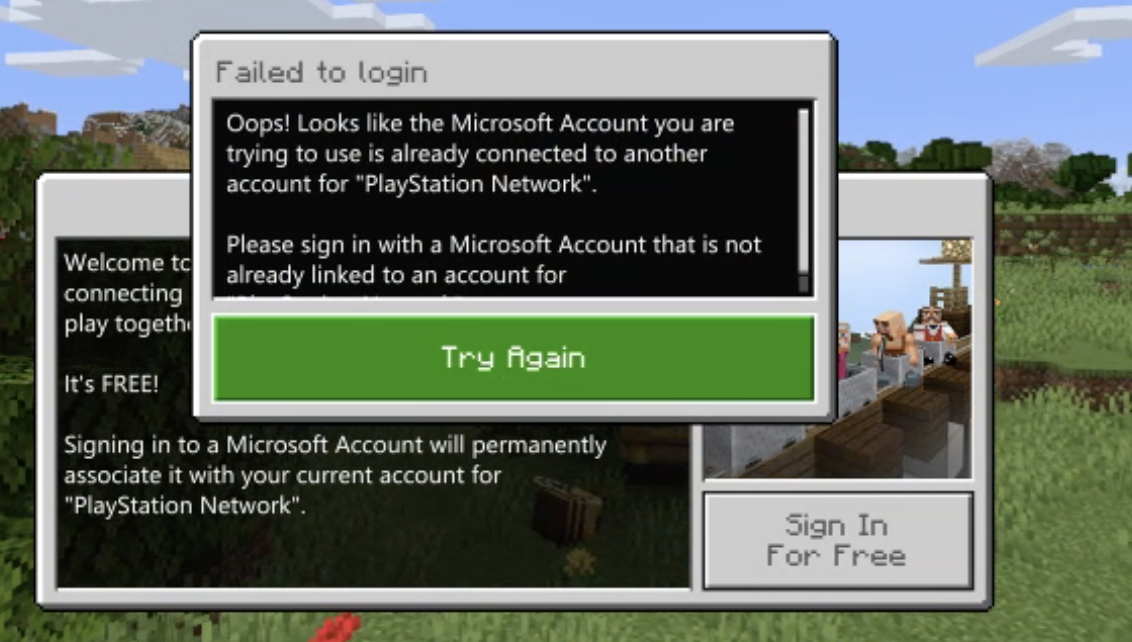 Most of the time, this error is fixed if you follow the above-given steps. However, sometimes the save might be corrupted. You might have to follow these steps:
Go to the settings on your PS4

Then system settings


Check the storage options 

There is a game storage option, visit it

There will be two game files and you will have to delete both of them

Restart your game and follow the above-given method to access remote connect
If you still come across the error, then it means you would have to create a new Microsoft Account. That's the best option for you to enjoy the error-free login. 
How to Enable Cross-Play Engine?
As an Xbox player, you will have to enable the cross-play engine to play with your friends that use other consoles. If your friends use Nintendo Switch or PS4 for Minecraft, follow these steps:
Use the Xbox button on your controller and select settings

Select your account and move to Account Privacy

Then click on online safety and select Xbox Live Privacy

Now you will have to select the custom option

Go to view details and customize

Finally, you will reach Communication & Multiplayer

Now select to enable communication outside of Xbox Live.
Remember that every participant needs to have a Microsoft account and use remote access to ensure seamless gameplay. If you don't have one, you can create one for free. 
Frequently Asked Questions:
Here are some commonly asked questions related to Remote connect or Cross-play. It will enable you to understand it better and eliminate any risk of error.
Is It Compulsory To Get Microsoft Account For PS4?
You don't need a Microsoft account to play solo or multiplayer with other PS4 users. However, for cross-platform gameplay, it is an indispensable requirement. Correlatively, you will need Microsoft Account on Xbox to play cross-platform, as well.
Can You Play Cross-Platform On An Android Device?
You can play Minecraft on any device and conveniently access cross-platform as long as you follow the above-given instruction. However, you need at least the Microsoft Minecraft Bedrock version to enable this connectivity. 
Does Minecraft Cross-Play Connect Different Versions?
Everyone who wishes to play together needs to have the same edition or version to ensure cross-platform connectivity. If one owns the Bedrock version and the other one owns the classic Java, you won't connect. 
What Can You Do On Cross-Play?
You can host and invite each other to the Minecraft game. Minecraft Realms is available for players to join and play together. To join the realms, console players need to get invited by other (PC) players on cross-play. Additionally, you can play with almost anyone that is on your friend list. It is certainly an enticing feature to use.
You might also like:
Conclusion:
Now you can connect with your friends and have fun in the immersive world of Minecraft. Just make sure to follow through with the steps. Hopefully, the complete guideline enables you to find a solution to your problems. The guide covers common errors, save file deletion, and much more. 
It seems like the future is going to be about cross-platform gameplay and Microsoft is attempting to give you its best by enabling Minecraft. Have fun!