Finding the best PUBG names can be a challenging task. PUBG is insanely popular among the youth generation. The game has taken over the world with a storm. It is one of the first-ever software to bring the battle royale game mode. Gamers and tech enthusiasts find it a compelling buy for their gaming PCs and consoles. Millions daily download the PUBG mobile game even today. The user base of the game doesn't seem to be going away any time soon. The gamer tag or username is the first thing many people see. We all want to look cool in the kill counter when we get a kill in the game. Let's take a look at some of the best PUBG names.
How to get the Best PUBG Names?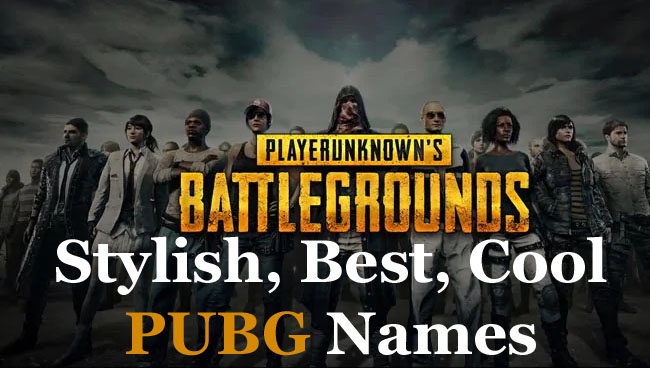 PUBG is an insanely competitive game where everyone is trying to outsmart the other. It is crucial to have a name that can entice your opponents. The clan name and username are the two of the most recognizable handles one can have in the game. Overall it is a great idea to look at some techniques which can help you find a great name. Personalize your name and give it a unique touch to make it truly yours. In this guide, we will share tips on finding the best PUBG name for your gameplay.
Free Online Name Generators:
There are many online game name generator tools. These services give you unlimited suggestions according to your needs. Customize the preset to know what type of name suits your style. The internet is full of these services for gamers. Many people face the problem of searching for a gaming handle. It is not wrong to take the help of a random name generator for your needs. Let me show you how to use the Gamertag generator. The online tool which we are showcasing is designed for XBOX but works with all platforms. Here are the steps to use the website.
Start the browser on your computer device. Users can also try their smartphones if necessary. Now you need to visit the following link –

https://www.getgamertag.com/generator

. It will take you to the online generator tools.

The homepage brings you random suggestions in the first go itself. Users can click on the generate another one button to get new names. New gamer tags get updates every week. These are helpful for people who want fantastic ideas for free.

Users can also change the type of Gamertag they want to generate. The possibilities are endless with this online tool. Click on the drop-down button. Here you will find three options. I'm feeling lucky, Heroes and Mythology are the popular settings available here. Select the one you resonate with the most.

Voila! Now you have found an easy method to generate unlimited PUBG names. There is no chance of repetition because of the online generator. It is entirely random and gives you a new word every time. 
Ways to pick the Best PUBG Names: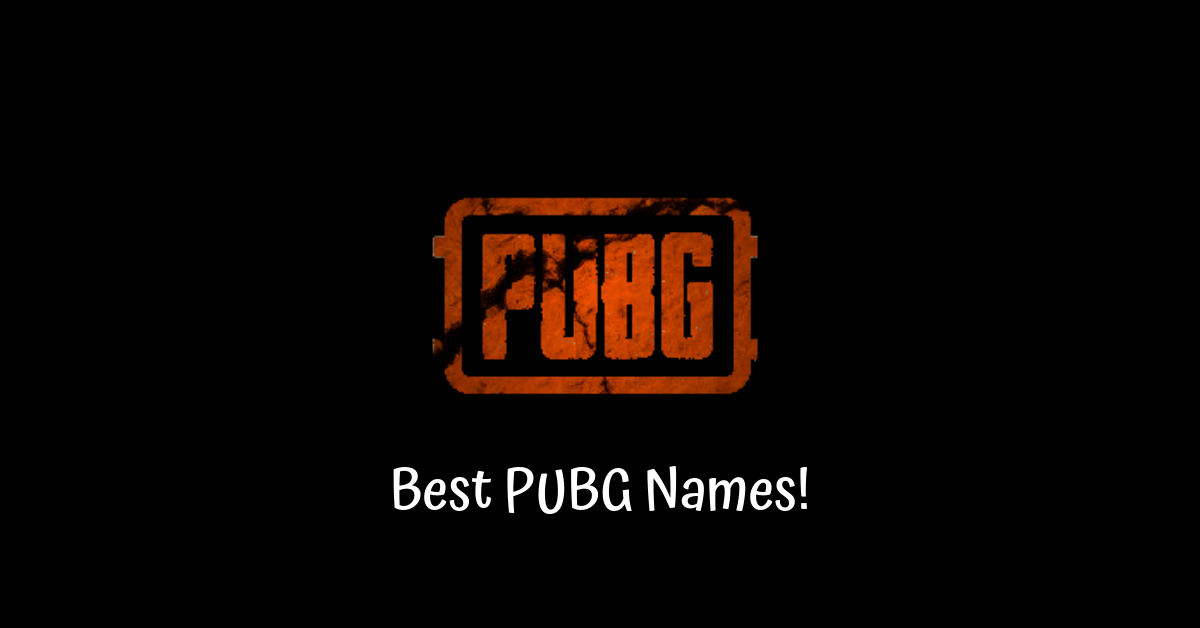 1. Innovate
Innovation is the key to making sure you can get a unique name. No one wants to use repetitive or unrecognizable game tags. Many people who want to know in the gaming community make use of this strategy. It is very beneficial for gamers who participate in PUBG tournaments. Use your innovation to find a real name that matches your style and attitude. Imagination can also be quite restrictive because we tend to take up old ideas. There are rare instances where someone can come up with their ideas. An innovative gamer tag will keep you remembered by the enemies.
2. Real Life Nicknames
Many people have memorable nicknames in real life. They can translate quite well in games as well, depending on the situation. A friend of mine is known as the angry guy. He added a twist and used AngeryGuy in his username. It is a funny yet relevant name for a game like PUBG. You can also find some inspiration in real-life incidents. 
It could be anything from the names your friends call you to your teachers taunts. The possibilities are infinite, and you can choose the options available. We recommend that you select a badass username. Once the username makes it on the game, there is no changing it back. 
3. Smart and threatening
As a professional PUBG gamer, you might want to instill a threat in your opponents. It is sensible to have a nickname that conveys this information. Almost everyone loves a smart and threatening username. Everyone wants to scare their opponents. PUBG is a violent shooter game that uses banter. The game modes are quite impressive. There is a lot to explore using this archetype of names. Teenagers love to play the game in their free time. It is a great idea to stay active and online when you want to destroy opponents. 
Things to Avoid While Choosing Best Pubg Names: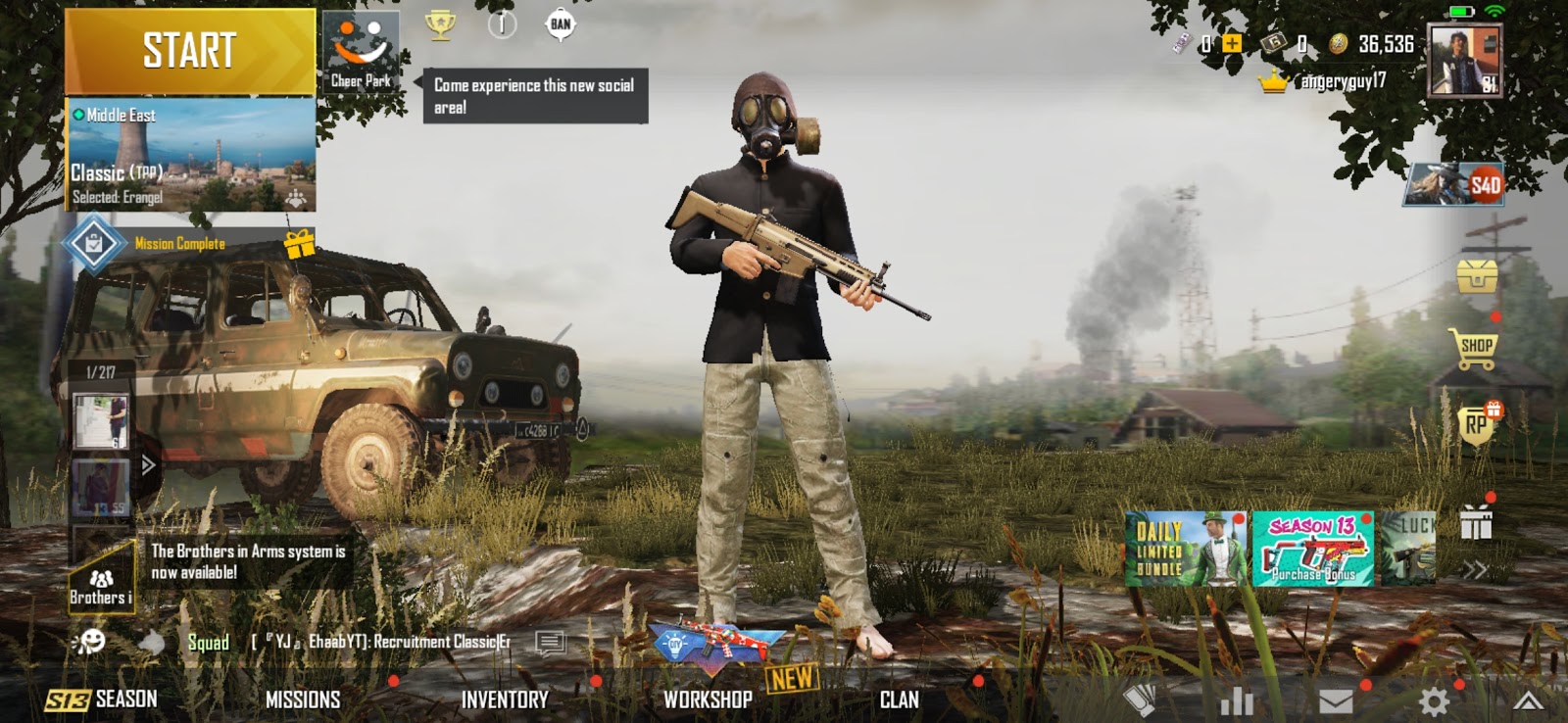 We have talked about the steps to find the right name. There are some terrible options as well that you might be facing. We all have already come across these issues ourselves. Here is the list of things you should be avoiding.
1. Don't overthink
Overthinking a simple gaming name is the most stupid thing you can do. It adds unnecessary stress to an already stressful lifestyle. There are many other things that you might need to worry about here. Having the right PUBG name will be great, but don't make it into a challenging task. I will recommend making it a fun process and reflect on your personality. The answers might be lying right in front of you.  
2. Unnecessary symbols
No one likes to add unnecessary symbols to their names these days. Many people consider it to be an annoying sight. They were popular among gamers back in the early 2000s. In 2021 it is not a good idea to implement the same strategy. You can mix and match with numbers if they fit well together. 
Best PUBG Names – Styling Tips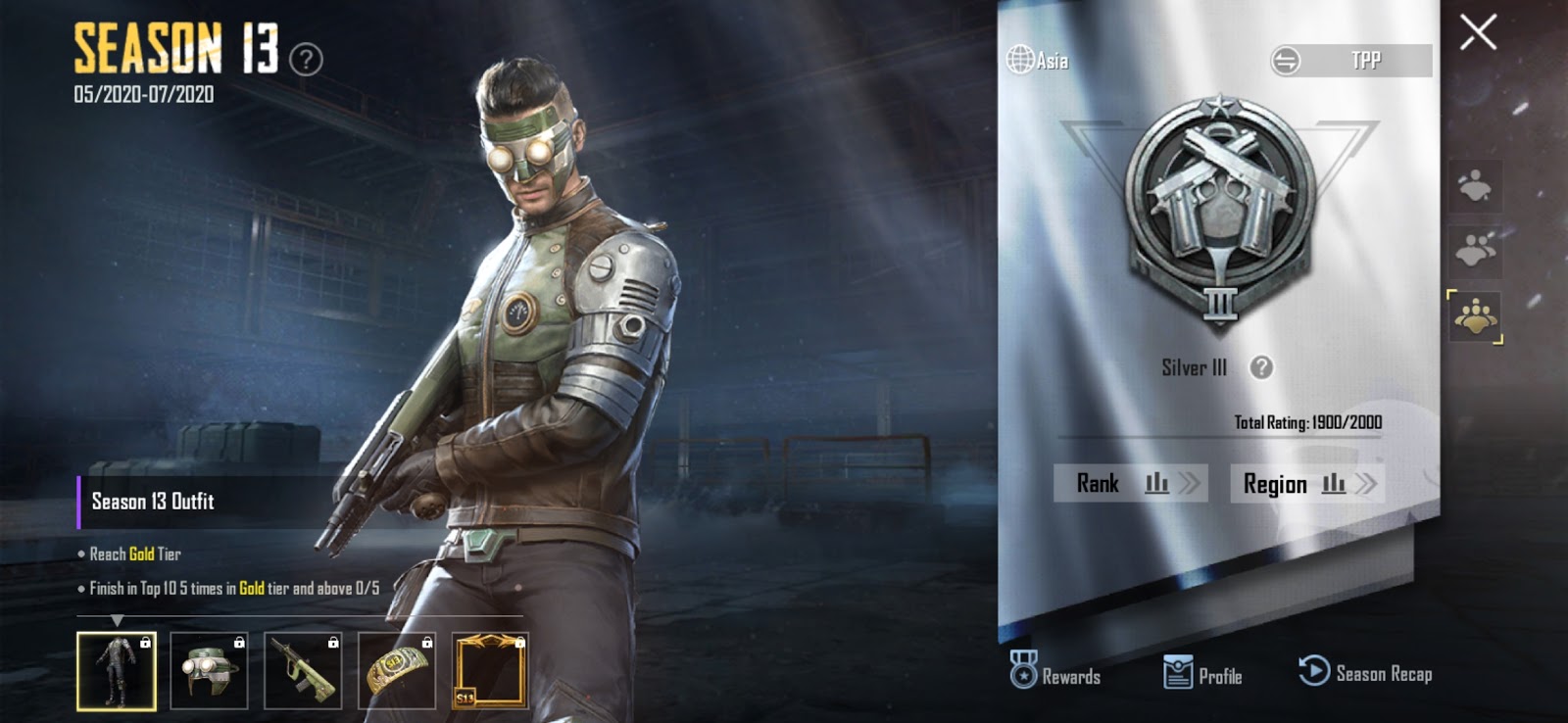 There are stylish text generators available online. You can find the perfect font style for your online username. It is a great way to connect with more people. A fancy-looking username will attract more people. Many people want to add a bit of flair to their online counterparts. It is perfect for people who enjoy and appreciate a good text.
Popular Names from our suggestions:
Here are some of the names that we will like to suggest to you. Try these and find the one which is perfect for you.
Urticant
Conatus
Psyche
Yeuk
Pochoir
Whittle
Abele
Papilla
Phallic
Elenchus
Mycteric
Higgildy
Olitory
Elated
Knag
Secodont
Jument
Sphenoid
Canque
Pipsqueek
Hogwash
Wowser
Ley
GiveJoy
Bullition
Vernicose
Anabiosis
Deserve
Apoapsis
Umlaut
Quarion
Bivouac
Mineem
Titul
Tgp00
Carlil
Trottier
Ecaudate
Inunction
Woweeg
Quixz
Linkmanc
Food5
Swimmin
Necrop
Fanda33
Desberg
Sanal
Elzev
Kools
Pdpm11
Tidew
Senko12
Lorddakr
Nindin1
Gregatim
Parvenu
Spider
Dotish
Urent
Haft
Eagre
Resilient
Lunacy
Unalist
Nailage
Farrago
Sconce
Romance
Offing
Aveniform
Huckaback
Sluice
Farruca
Saltarello
Sumpsimus
Adipsia
Echopraxia
Obturate
Wallfish
Armigerous
Solisequious
Tocsin
Bunkum
Sibilant
Volar
Priapism
Synchronous
Nadir
Swimmer2
Ham_on
Mzx987
Dendroid
Heloh
Lunas
Rhgamer1
Willbot1
Cupid
Halver
Artix
Ketsjup1
Ratman4
Syphs
Antimacassar
Kittie
Sekon
Sgageb
Billybom
Rexreg
Mdcour
Cotsytheaw
Wilwheat
Alsonk
Kside
Labarum
Flannel
Queenright
Maculomancy
Morganatic
Nidology
Evince
Serology
Porriginous
Eviternal
Insidious
Ripple
Deontic
Acumen
Leister
Laudanum
Laroid
Triumph
Grysbok
Erinaceous
Hornswoggle
Sastruga
Ontography
Cauliform
Merdivorous
Schefflera
Falderal
Anele
Vaporiferous
Acolyte
Subvention
Nimrod
Indign
Pedagoguery
Xylotherapy
Manubrial
Imprimatur
Toft
Pupate
Cosmogenic
Lithe
Vaticinate
Fatiloquent
Janker
Thanatopsis
Adunc
Pathophobia
Bedswerver
Uranism
Xanthoderm
Synoptic
Tetanigenous
Halfwit
Balanism
Euphoric
Casemate
Cyphonism
Bezaleel
Vini7x
Junkwagg
Its_me_
Bigbol
Rae_
Cabus
Fufu8
Xx_keylim
Alston
Willmert
Across
Xxkook
The4dgam
Bfother
Regir
The stew
Detersion
Snakebitten
Alcazar
Monoploxy
Quitrent
Clathrate
Cinquefoil
Draed
Sufied
Amnis
Agrig
Gatur
Etan
Seriou
Nova_0
Tender
Ulric
Joxuu
Therip
Xtdk91x
Entrem
Cytochrom
Neper
Spintherism
Whipsaw
Sabaton
Phoeniceous
Phimosis
Popple
Mulctuary
Locuplete
Monstrous Michel
Collateral Damage
Gabriel Groomer
Shoot 2 Kill
Annihilator
Veteran of Death
Walk Alone Bravely
Tonight Gamer
Walking Pegasus
Dead Deal
Killer Romeo
Overkill
Infarction
Strappado
Amazingly
Obsequious
Quiddle
Pertussis
Culvertage
Volution
Zebroid
Unique PUBG names for Girls:
Here are some Cool PUBG name suggestions for girls.
Spicy Senorita
Girl Royale
Blade Woman
Giggle Fluff
Candy Cough
Dexterous Queen
Panda Heart
Princess Pickney
Magic Peach
Tiger Kitty
Lady Killer
Dangerous Damsel
Koi Diva
PubgPie
Auspicious Olivia
Luna Star
Ancient Ambrosia
Curious Caroline
Crazy Cinderella
Tragic Girl
Girls of Neptune
Broken Paws
Anonymous Girl
Tiny Hunter
Leading Light
Acid Queen
Video Game Heroine
Cool Whip
Claudia Clouds
Princess of PUBG
Gun Digger
TeKilla Sunrise
Little Drunk Girl
Digital Goddess
Peanut Butter Woman
Sleek Assassin
Treasure Devil
Lady Fantastic
Opulent Gamer
Wildcat Talent
Pink Nightmare
Miss Fix It
Feral Filly
Troubled Chick
Freeze Queen
Eye Candy Kitten
Romance Princess
Titanium Ladybug
Emerald Goddess
Marshmallow Treat
Queen Bee
Microwave Chardonnay
Gamer Bean
Mafia Princess
Woodland Beauty
Darkside Hooker
Saturn Extreme
Battle Mistress
Sassy Muffin
Canary Apple Red
You May Also Like:
Conclusion:
PUBG is one of the most played games on the internet these days. Youngsters around the world love online multiplayer. We hope the guide helps you find your desired username.