WhatsApp Dare Games are a great way to have memorable interactions with your friends. Whatsapp is one of the most popular messaging platforms. People from all around the world are trying to stay entertained. The largest social media service is available for free. Facebook's WhatsApp has completely changed the way we connect with our friends and family. Today we will cover some of the most common dare game types so you can start playing online. You will have a fun time messaging with these options.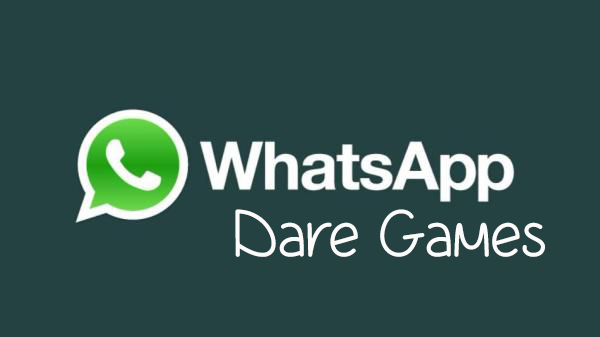 Try these out with your loved ones whenever you want. The craze for gaming among groups has increased in the past few months. Here are our top picks.
List of WhatsApp Dare Games – Play with Anyone
Dare Games for Friends:
Whatsapp Dare Games are fun, mostly when played with friends. These can be a great casual way for you to interact. Many people love these types of games because of their simple nature. You can put a story on your account and start messaging people. These are great ways to get in touch with old friends. You can try different combinations here and hope for the best results. Start fun conversations and enjoy a wholesome relationship during this time. We all must stay connected and have a support system.
1. Emoji games
The basic principle behind this dare game is that you have to choose an emoji. Once the person replies to you with their choice, send them the pre-existing answers. It will be a great catalyst in your conversion to talking. These emoji games are one of the most popular dare games. It is a new addition to our list and is known to work well with everyone. We recommend you try it out on the WhatsApp stories. Copy this dare and send it to all of your loved ones.
2. Quizzes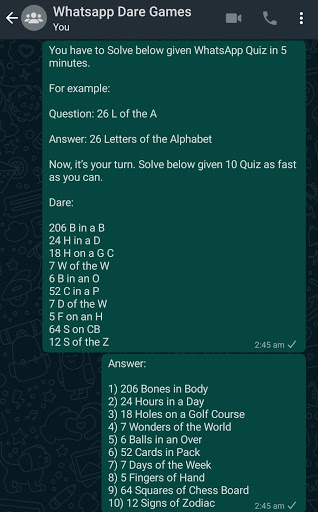 We all love a brain teaser, and what better way than an online quiz. Have a witty contest with your friends and try to outsmart them in this game. The loser has their reputation on the line, and the winner gets all the bragging rights. You need to dare your friends to get all the answers right. It will invoke a sense of competition among themselves. It is perfect for sending the dare to your WhatsApp groups. They are a great form of online battle. We love it when someone gives us a new challenge. It brings about a sense of joy and accomplishment when you finish those as well. 
3. Secrets Dare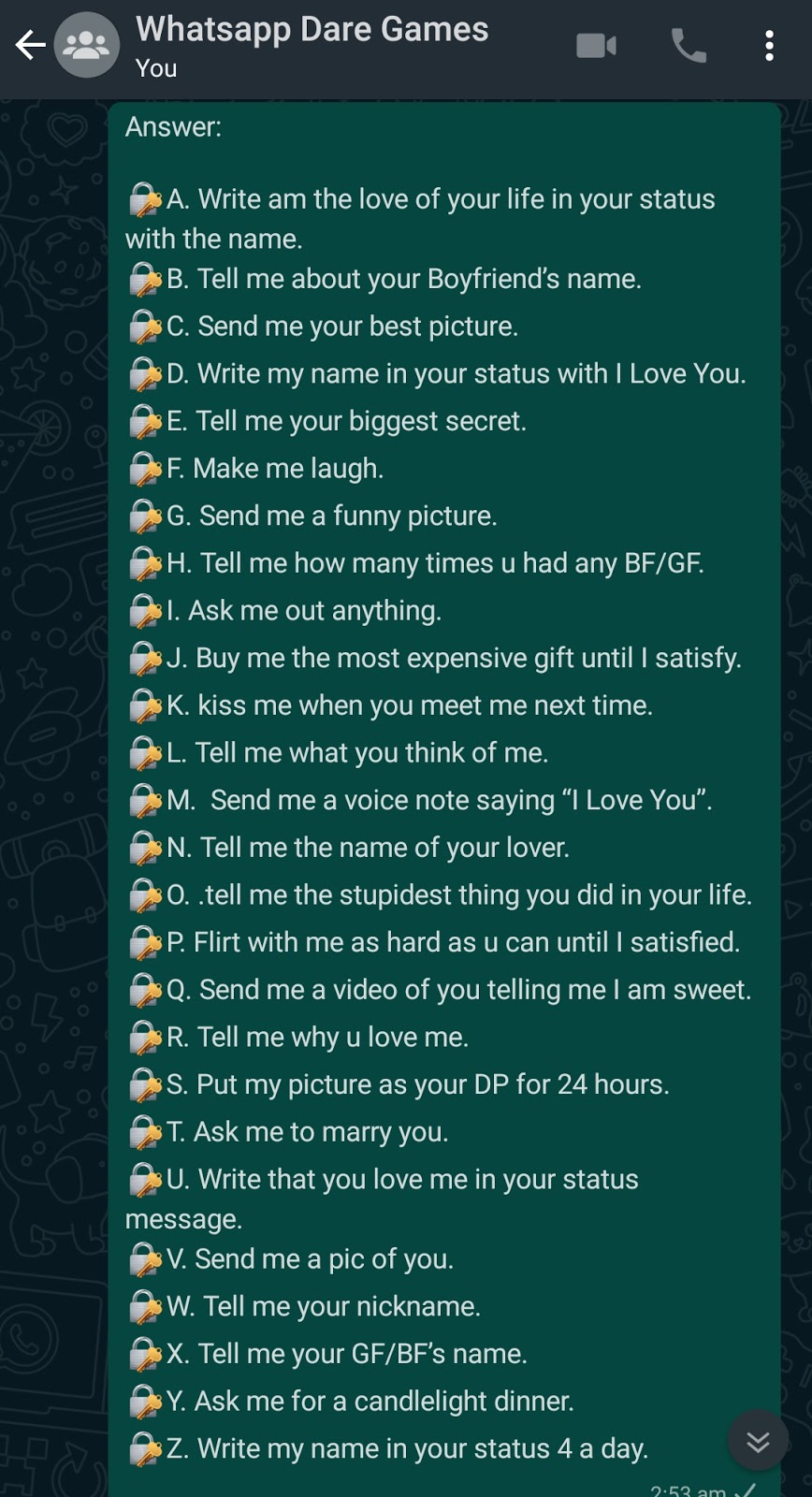 Friends shouldn't don't have any secrets, so this dare is perfect among the best buds. Now with these games, you can learn more about the people that you think are quite close. You may even know new information about their life. It is a fantastic dare game that is famous on WhatsApp. Users can add this game as a story on their WhatsApp profile or send it to a close friend group.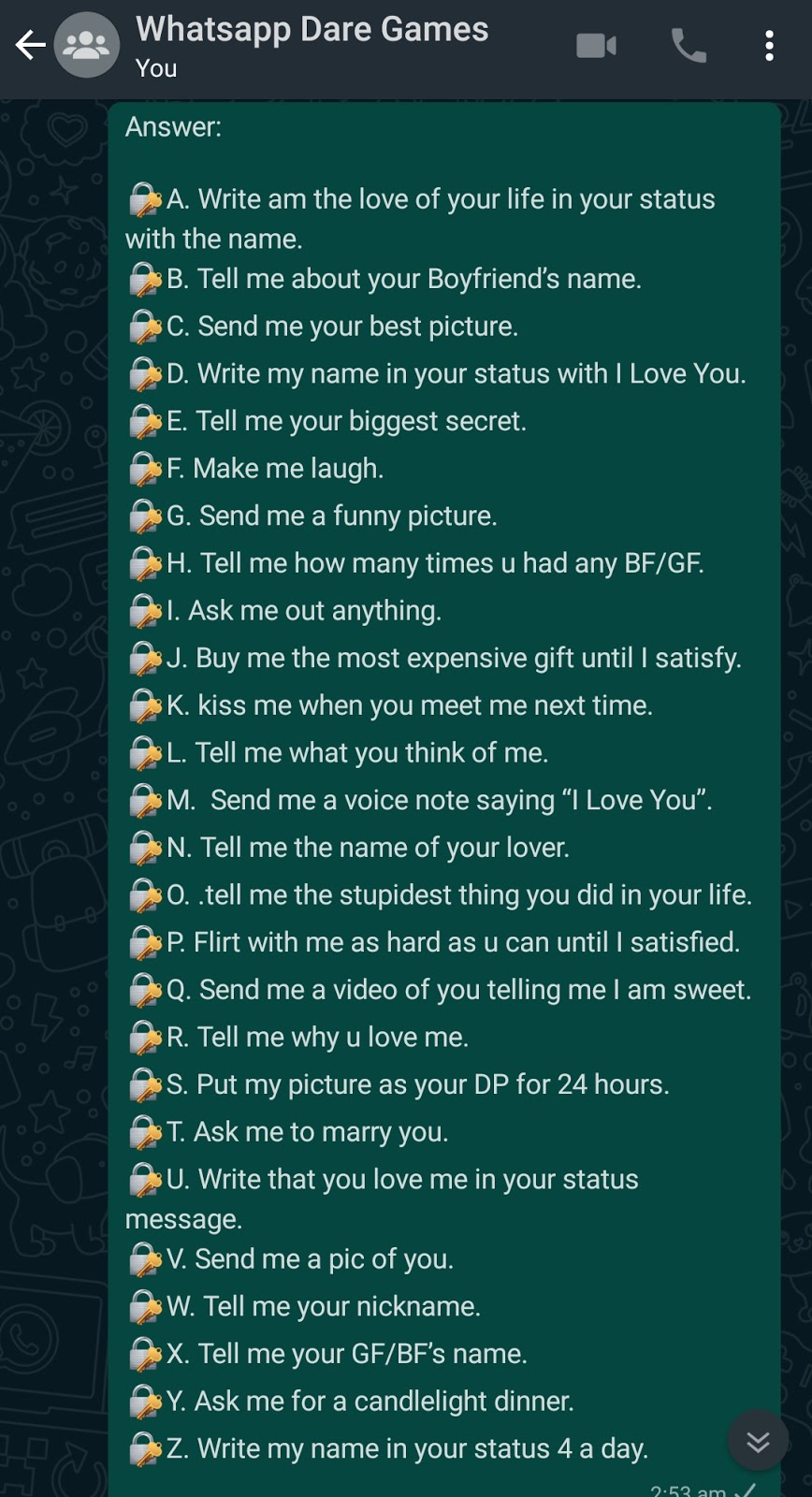 Everyone can participate easily with this game. Wait for the response from your friends and start knowing more about them and their secrets. 
Dare games for Your Crush:
We all have that one crush that we want to start talking to online. Whatsapp dare games might give you the perfect opportunity to slide into their DMs. These use particular text designs to keep things tense and make you interesting. They will act as a great ice breaker when you need to start things out. The best part about these is that you can change the dare solutions according to your choice. These are suitable for when you are starting conversations regularly. They will help you know your crush better and help you get past that initial awkward stage.
1. Select a number dare games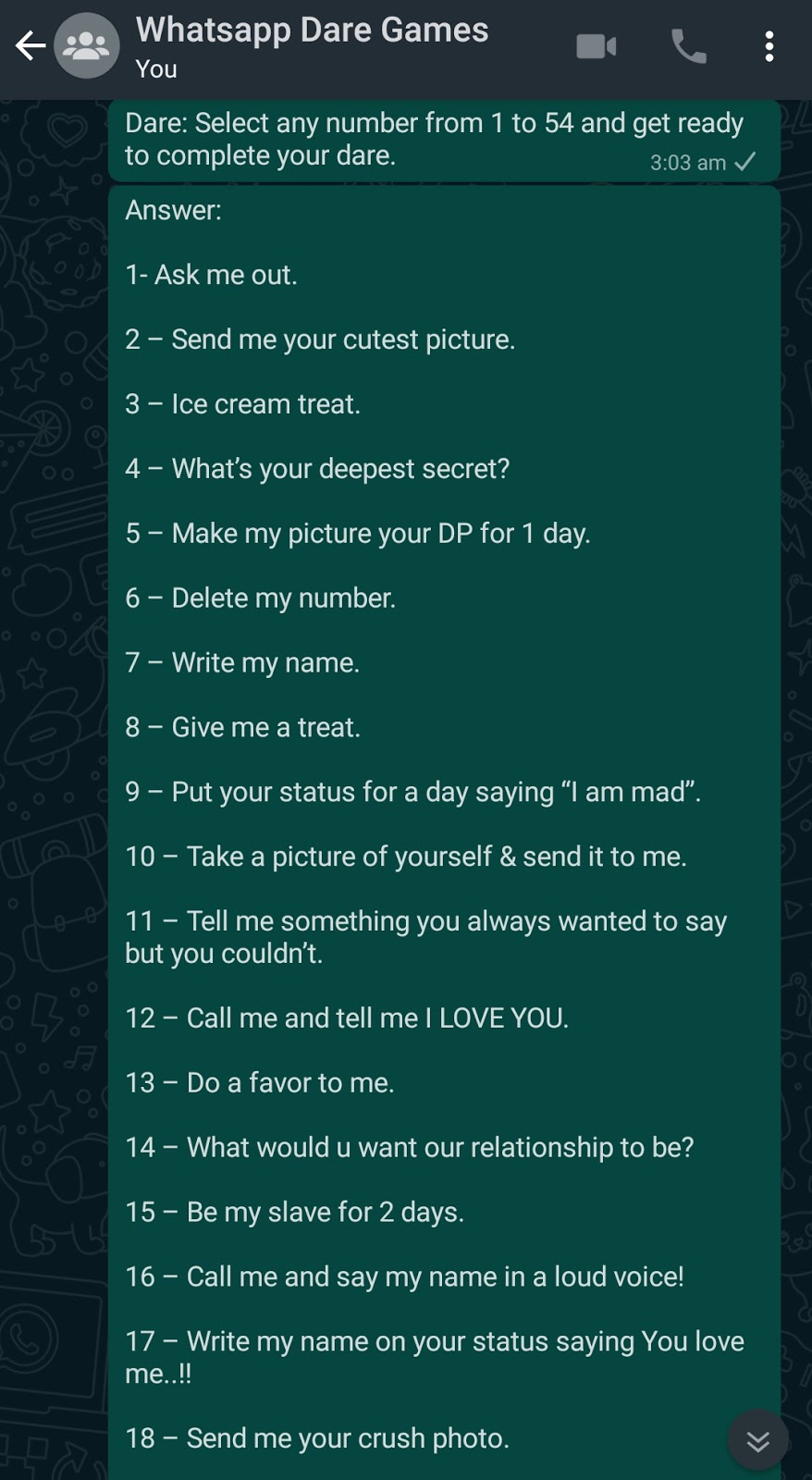 These types of games are prevalent nowadays. You have the freedom to make your options with this game. Many people will enjoy this genre of WhatsApp dare. Send this to your crush when you are not getting regular replies. It will help to make things a little more interesting. All young people enjoy a playful and fun partner. If you are subtle in this game, items can take a right turn for you. I recommend this highly to all the lovers out there. Shoot your shot even if it's through this fantastic game. Add a number range like 1-21 and so on to get the best results. The higher is the number range, the more subtle your attempt will seem.
2. Ten questions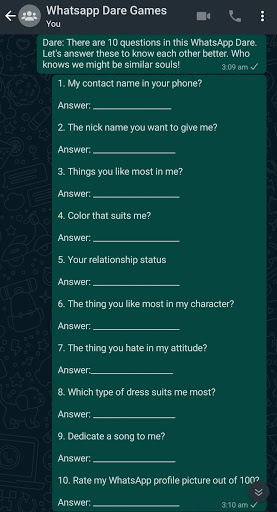 There is no better way to know another person by being honest with them. The ten questions game is a fantastic way to let your crush know about your interests and learn theirs. It is an excellent compatibility and reality check for you as well. Overall I love this style of WhatsApp dare. They will get the ball rolling if you have similar interests. Make your changes in this list of questions. Add the things that you want to know about your crush and then send this message to them. Women find it very appealing when men try to realize them playfully. 
Whatsapp Puzzles: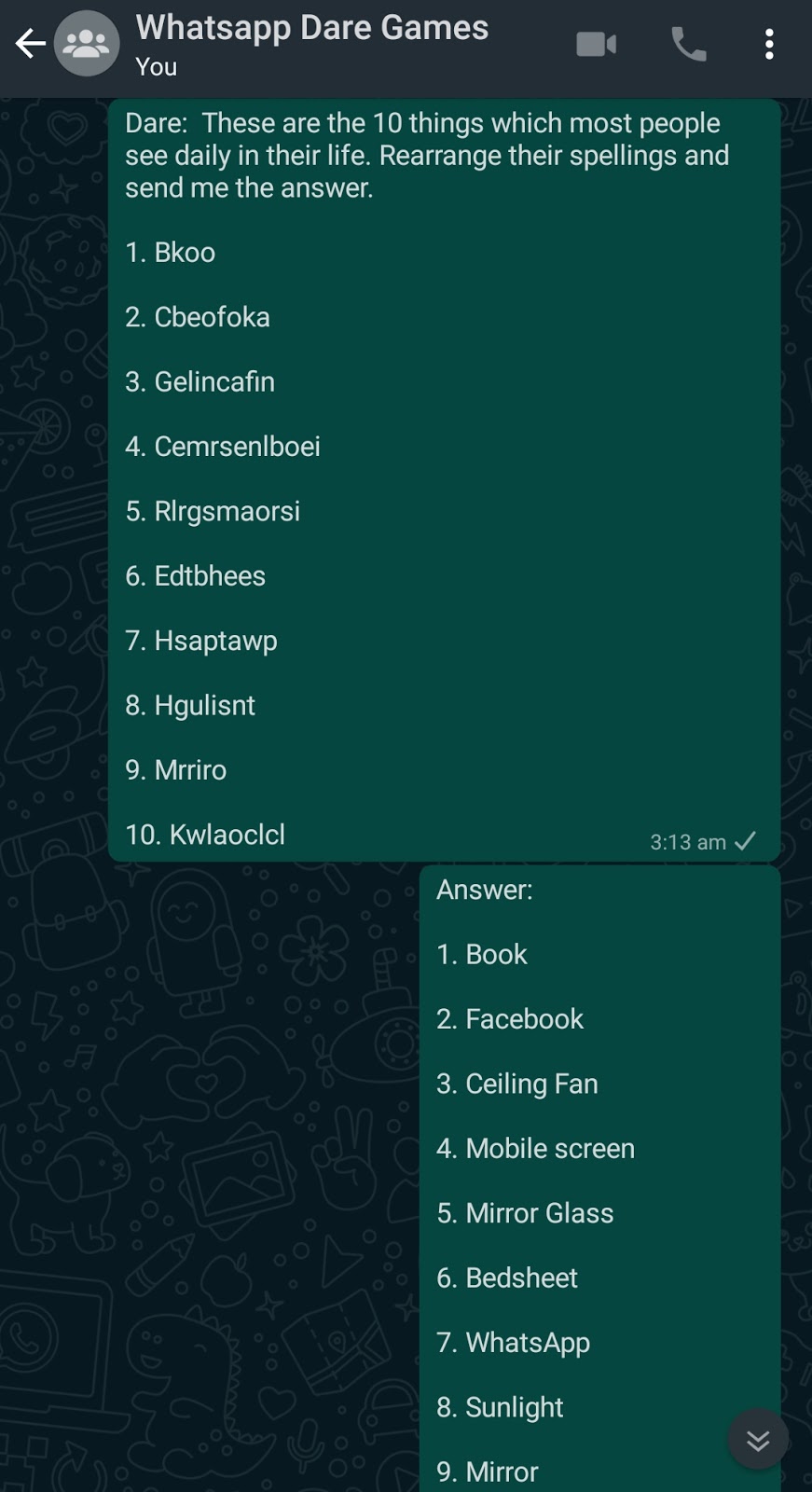 Puzzles are a great way to exercise your mind. When you are having a stressful day, it can be a great idea to unwind. Want to test your friend's intelligence? The puzzle games we are about to share will keep all of you busy. You will know the answers to these questions, so the power is unreal. We've collected these exceptional dares for you to enjoy with friends. The puzzles are going to occupy your mind for the majority of the day. It is the best way to stay mentally active while being productive these days. We all have been on a break for a long time. We must exercise our mind along with the body.
Naughty Whatsapp Dare Games:
We all want to spice things up sometimes. These naughty Whatsapp dare games are perfect for the occasion. When you have reached a certain point of comfort with your crush, try this out. If they are interested, you will get a reply straight away. The game type is quite exciting for the youth, and it is the closest thing you'll get right now. It is a good idea to give them a disclaimer about the type of game. You wouldn't want your crush to think that you are a creepy person. They should also feel connected to realize the vision.
You May Also Like:
Conclusion:
We all love WhatsApp dare games. They are one of the best fun experiences to have online. The popularity of such messages is increasing day by day. In our guide, we have added some fantastic games for you to try out with friends. Have a great experience sharing these with the loved ones.